Jim Howe
Senior Trader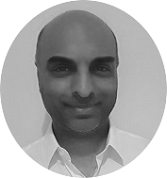 Anand Suresh
Founder and Senior Trader
Ray Santana
Junior Trader
Mission Statement
We want to provide the trading community with superior analysis and information to enable them to become superior traders.
Who We Are
Traders Who Realize this is a Business

Pyramatrix Trading Group is an elite trading and analysis firm dedicated to performance based trading.
What We Do
A Trader's Resource
We offer an intensive trader development program,  a proven binary trading strategy, and daily trading plans.  We discuss trading plans and live trade setups in our trading room.
How We Do It
A Hybrid Strategy
We are primarily discretionary Footprint orderflow traders managing a secondary AI program that generates trade signals for entries, holds, and exits.